Combining Benefits and Work Incentives:
Twenty-nine-year-old Simone Renee has a love for fashion and beauty
Her goal after high school was to become a nail technician
Something she accomplished by completing a training program before being hired by a local salon.
While Simone Renee loves her current job, she aspires to become a licensed esthetician. As an esthetician, she'd be qualified to perform higher-revenue salon services, including facials, skin care treatments, hair removal, and make-up applications. She could also work more hours at the salon as her career grew and advanced.
"I want to do more with my career.  I want to become an Esthetician and learn to do makeup.  I can be successful with help from PASS and IDA."
SIMONE RENEE MOORE | Nail Technician | Chloe's Salon & Boutique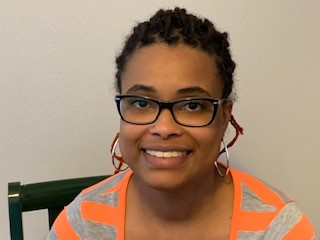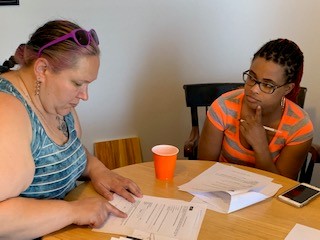 To reach her goal, Simone Renee needed money to pay for formalized training.  Her team recommended that she apply for a Social Security Work Incentive Program called PASS (Plan to Achieve Self-Support). Because Simone Renee was receiving SSI, working, and earning money, she was eligible for PASS.
When Simone Renee and her team completed the PASS application, they stated that she would need funding for training expenses, including tuition, the cost of a sign language interpreter/tutor, and travel to a city 300 miles away for her exam. The application also outlined how she would pay for these expenses – by setting aside funds for the cost of the training, which, in essence, PASS would cover during that time by increasing her SSI payment by the same amount.
In addition to PASS, Simone Renee's team also set her up with an Individual Development Account (IDA).  An IDA is a specialized savings program that is designed to help low to moderate-income workers set aside funds for assets that will help them become more self-sufficient.  Under the program, savers can set aside funds to purchase an education, a small business, or a first-time home.
While IDA rules vary from state-to-state, Renee's agreement allowed for her funds to be matched three to one. She agreed to save $167 per month for just over a year, which will result in her saving $2,000. This $2,000 will be matched with $6,000 (3:1 match) giving her $8,000 to contribute to the items and services she will need to reach her work goal.  Combined with PASS, Renee will have $16,715 to pursue her goal of becoming an Esthetician.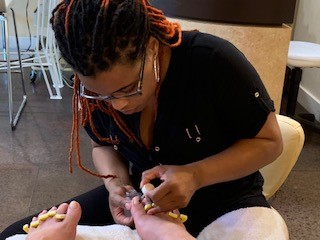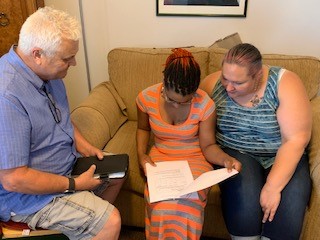 "We are very happy to be working with Simone Renee, which occurred as a result of the partnership with Griffin-Hammis Associates and Oregon Developmental Disability Services through a grant to develop benefits planning resources.  Outreach for the grant resulted in receiving a referral from VR to assist Simone Renee with a Plan to Achieve Self Support (PASS), an Individual Development Account (IDA), and to access Ticket to Work (TTW) for continued support.  Simone Renee wouldn't have known about these resources without the project and assistance from GHA."
DARYL ACKLEY | Ackley Counseling and Employment Services (ACES)
"Janet has been key in understanding the PASS and IDA programs and how they can be utilized together to save money for Simone Renee to return to school.  It is so exciting to see her working successfully in a job she enjoys and is good at.  It is AMAZING to see her planning for future education to further her career options in the future!"
STEPHANIE KWIATKOWSKI | Direct Support Professional | Ashland Supportive Living